Technical Details
Scroll to learn more about Visor skiwear.
WARM HAND POCKETS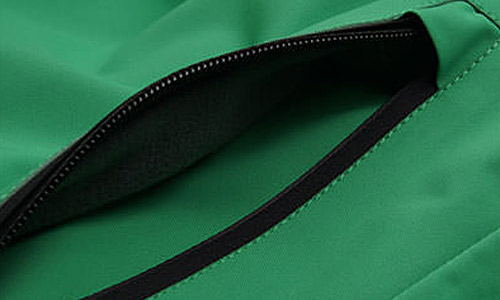 Inner hand pockets are lined with extra warm and soft fleece material. Your hands will be kept warm and comfortable, even in extreme cold conditions.
DETACHABLE HOOD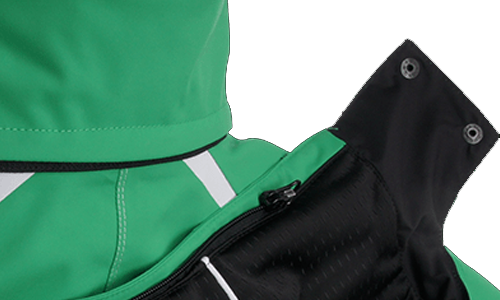 Hood can easily be taken off if needed. Attached with a hidden zipper on the back and with hidden buttens on the front of the collar.
CELL PHONE POCKET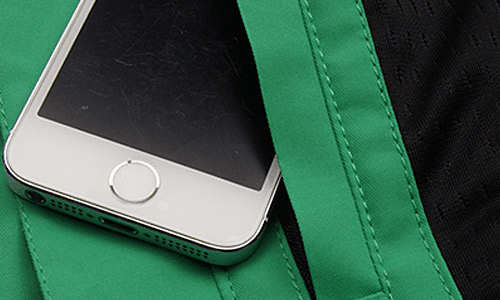 Protected inner pocket to keep your important items safe and dry.
ADJUSTABLE TECHNICAL 3D HOOD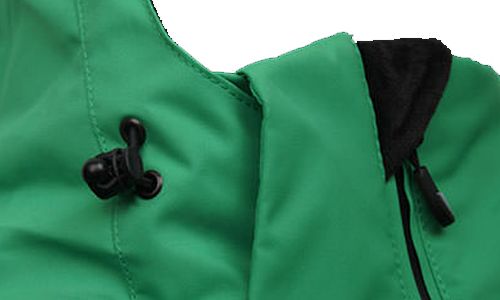 Hood is adjustable in all directions to fit any size. If wanted also your helmet can fit underneath.
WARM CHIN GUARD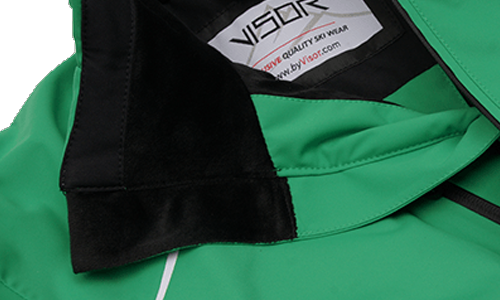 Warm and comfortable fleece detail on the inside of the collar to the chin.
ELASTIC SLEEVE CUFF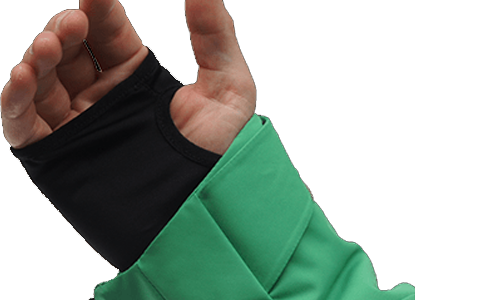 Prevents the entree of snow and keeps your hand warm.
CUFF ADJUSTERS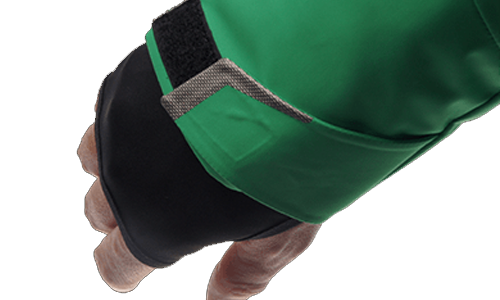 To fasten the jacket completely around the sleeve and to prevent cold from getting in.
FLEECE INNER COLLAR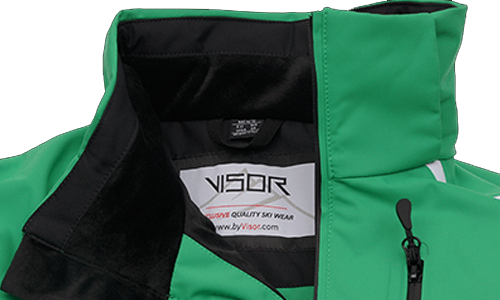 Warm and comfortable fleece detail on the inside of the complete collar.
WATERPROOF ZIPPERS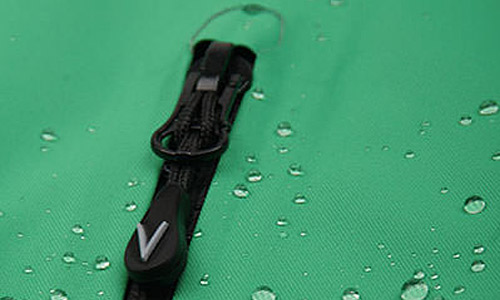 Fully waterproof zippers to keep you pockets dry and warm.
LIFTPASS POCKET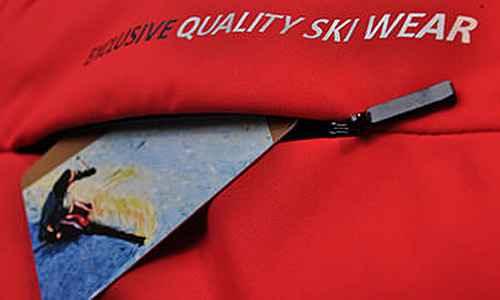 Pocket on the bottom of the left sleeve for your liftpass.
VENTILATION ZIPPERS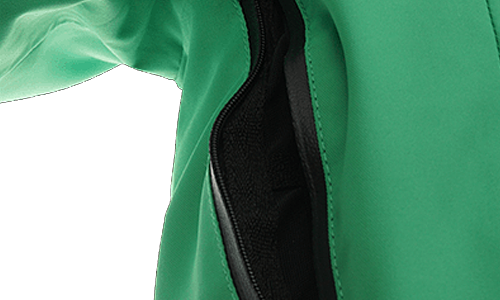 Positioned under the arms with a mesh lining. To control the climate according to your own requirements.
WAIST GAITER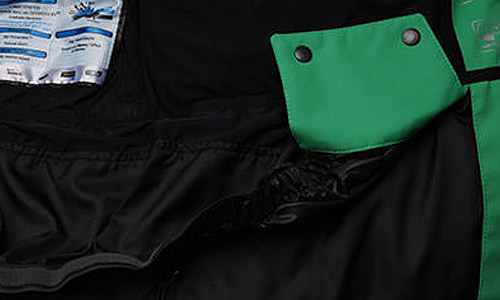 Protects you from snow getting inside your jacket and gives a stretchable and waterproof protection.
ZIPPERED CUFF ADJUSTER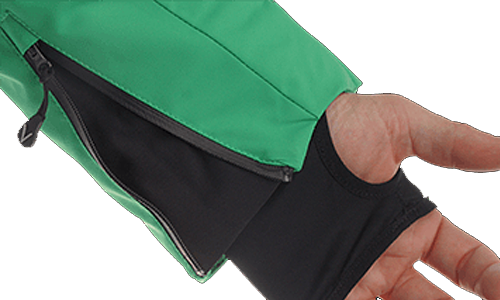 To create a larger cuff if requested. Gloves will fit easier inside the cuff. Close the zipper if you want the cuff to fully close the jacket.
KEY HOLDER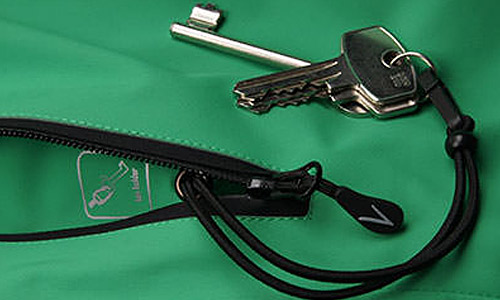 A secured key cord in the right hand pocket.
MAGNECTIC CLOSURES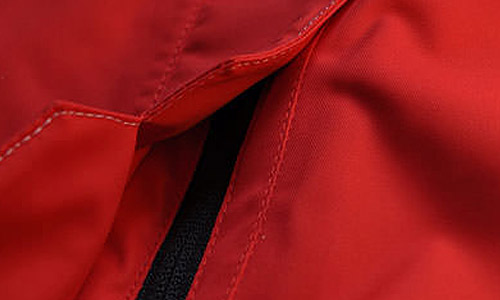 Hidden magnetic closures. Easy to close and open without removing your gloves.
GLASSES CLEANER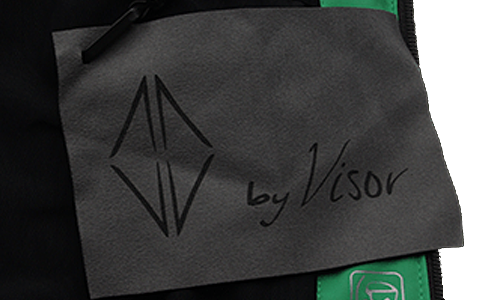 Soft special cloth attached in the inner goggle pocket to clean your goggle or sunglasses when needed.
GOGGLE POCKET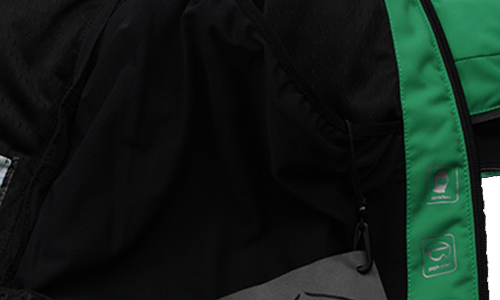 Inner pocket to comfortably store your goggle when not needed.
STRETCH REMOVEABLE STORMHOOD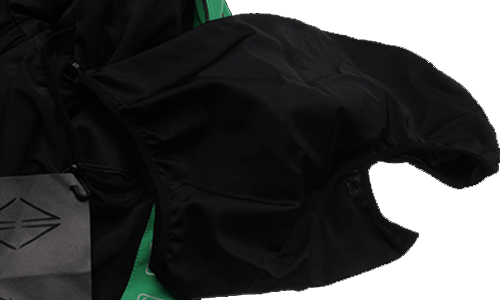 Removeable stormhood is attached to the inner goggle pocket. Extra protection against extreme weather conditions.
INNER LEG GAITER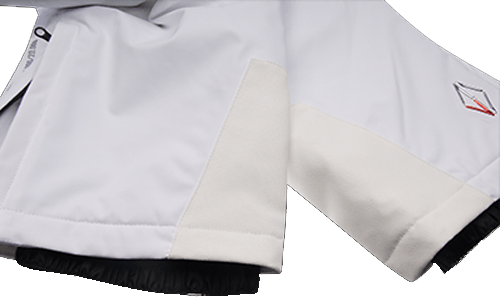 To prevent snow from getting into the shoes or pants.
PARTITIAL SIDE ZIPPERS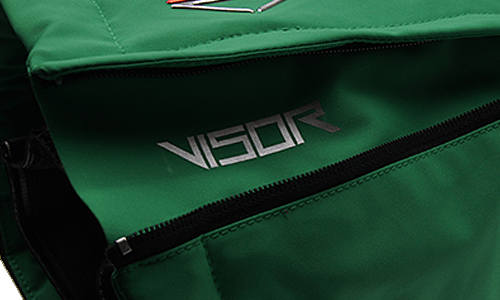 To create more comfortable width and practical for fasten your shoes.
BELT LOOPS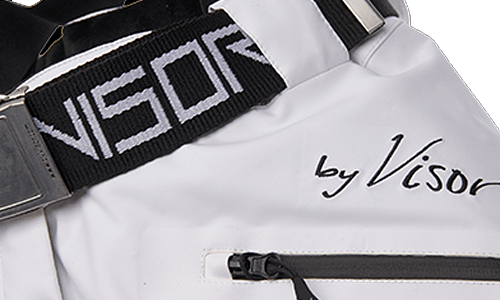 Comfortable loops for your VISOR Arcane belt. Wear your belt perfectly around your body and keep your optimal freedom of movement.
EDGE GUARD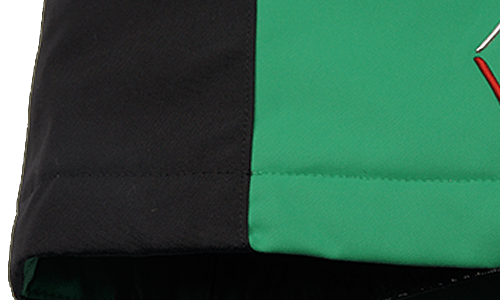 To protect your pants from damages caused by your shoes or skies.
WAIST ADJUSTING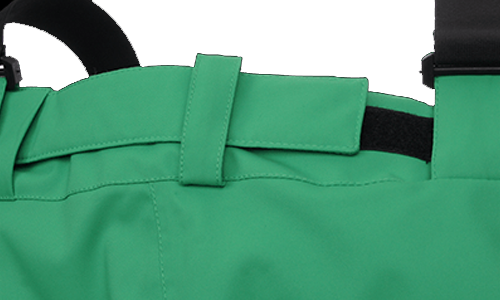 To give you a comfortable perfect fit of your VISOR pants around your waist.
REMOVEABLE SUSPENDERS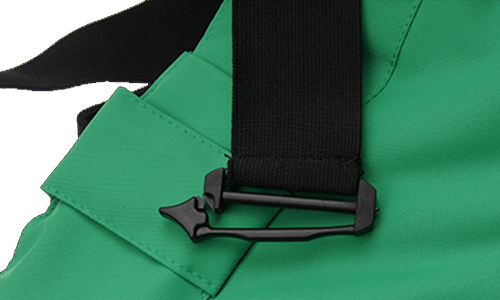 You can easily remove your suspenders if you don't want to use them.
ADJUSTABLE ELASTIC SUSPENDERS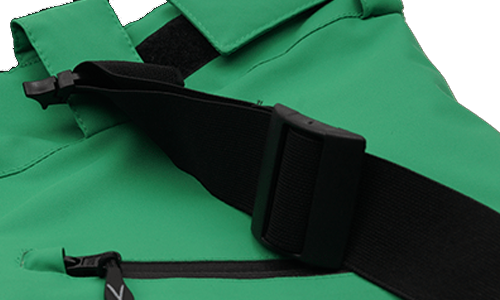 To give you a comfortable perfect fit of your VISOR pants around your body.